AFTCH FTCH Raunnas Ruby Duby
Ruby is everyone's favorite dog! She has a sweet affectionate personality. She loves to retrieve but also is happy to just hang out. Ruby is the mother of Amber, Pearl and Jade. She has competed in field trials for many years, has a wall full of ribbons and is a field trial champion! Ruby was born in 2007 and is now retired although she still enjoys retrieving every day!
Dixie's Amber Alert
Amber was born in 2014 and is a beautiful yellow lab with a lovely, soft temperament. She is a typical loyal labrador who loves to retrieve, play or just hang around. She is from FTCH Trimarks Coaldust (Dusty) and FTCH Raunnas Ruby Duby (Ruby). Amber has been field trial trained, has run a number of trials and has earned a few placement.
Dixie's Precious Black Pearl
Pearl was born in 2016. She is an energetic girl with a friendly, curious personality. She is from FTCH Ruby and FTCH Digger. Pearl is being field trial trained and started entering field trials in 2019. So far she has won a second place ribbon. Pearl's full brother Jade, from a more recent litter, won first in the same trial!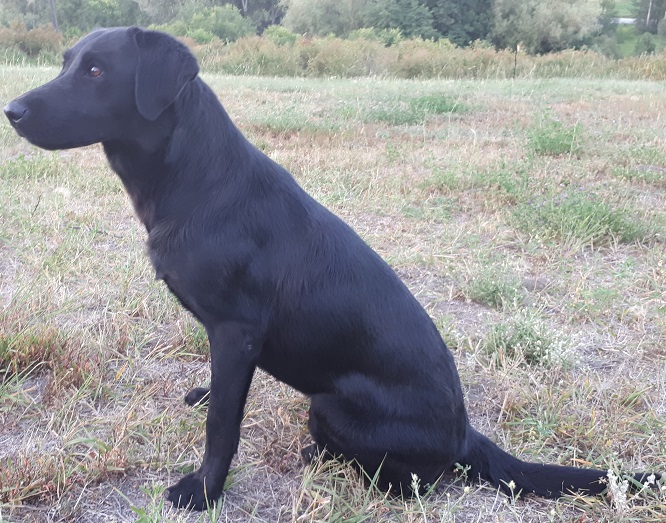 Dixie's Jade Undertaker's Son
Jade is a full brother to Pearl from a later litter born in 2017. He is out of FTCH Ruby and FTCH Digger. He has started to compete this year and won his first blue ribbon! Jade is a very handsome, hard going boy who loves to retrieve!! He tries his best to please!